Mar
10
Sat
DIG IN!

@ Marbles Kids Museum
Mar 10 @ 8:15 am – 1:30 pm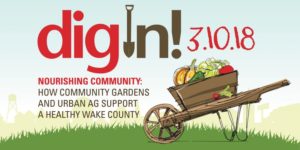 Nourishing Community: How Community Gardens and Urban Ag Support a Healthy Wake County
Join Advocates for Health in Action (AHA) and partner Marbles Kids Museum for Dig In! to explore how urban agriculture, community gardens, and edible gardens in schools and child care settings grow a healthier Wake County. Learn how and commit to how you will contribute to healthier communities in Wake County through edible gardens and urban ag. Gain inspiration from our Pecha Kucha style stories to kick off the day, participate in workshops, network with others, learn from educational booths, and hear from keynoter Katie Stagliano, founder of Katie's Krops, about how each of us makes a difference in nourishing our community.
Sep
23
Sun
CARS – Capital Area Ride for Safety

@ Dix Park
Sep 23 @ 7:00 am – 2:30 pm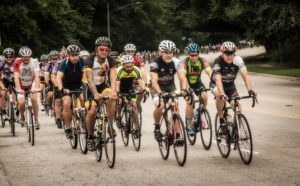 Join CARS in this years ride for safety to help educate, raise awareness and encourage positive interaction between drivers and bicyclists. Registration is available now for various distances. Learn more an register at carsride.org.