From August 15-19, 2018, the PNC Arena welcomes Cirque du Soleil CRYSTAL to Raleigh, NC. And for the first time in Cirque du Soleil history, CRYSTAL adds the element of ice skating on top of an already extensive list of dancing, acrobatics and stunts.
If you've never seen Cirque du Soleil perform, you're in for a real treat as they flip, fly and skate using every inch of available space. These performers are incredible acrobats and watching them will surely take your breath away.
About Cirque du Soleil CRYSTAL – A Breakthrough Ice Experience
The story: Follow CRYSTAL, the lead character, on an exhilarating tale of self-discovery as she dives into a world of her own imagination. Feel the adrenaline as she soars through this surreal world at high speed to become what she was always destined to be: confident, liberated, and empowered. CRYSTAL invites you to suspend reality and glide into a world that springs to colorful life with astounding visual projections and a soundtrack that seamlessly blends popular music with the signature sound of Cirque du Soleil.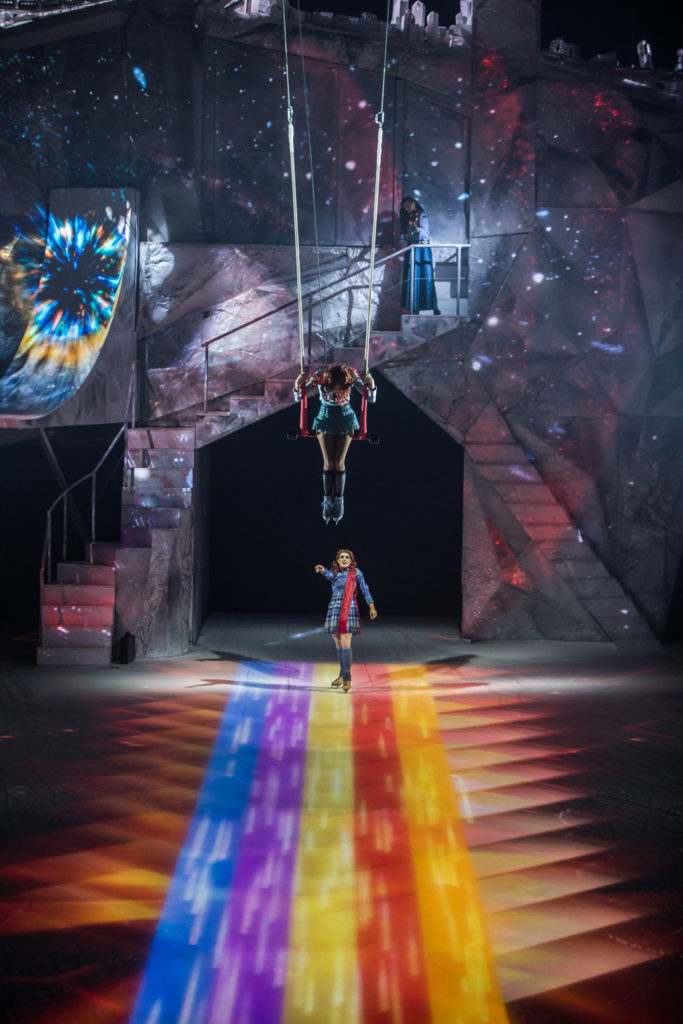 Get Tickets for CRYSTAL
Show Schedule – Wednesday, August 15 through Sunday, August 19, 2018
Wednesday, August 15 at 7:30 PM
Thursday, August 16 at 7:30 PM
Friday, August 17 at 7:30 PM
Saturday, August 18 at 4:00 PM and 7:30 PM
Sunday, August 19 at 1:30 PM and 5:00 PM
Purchase tickets by visiting cirquedusoleil.com/crystal.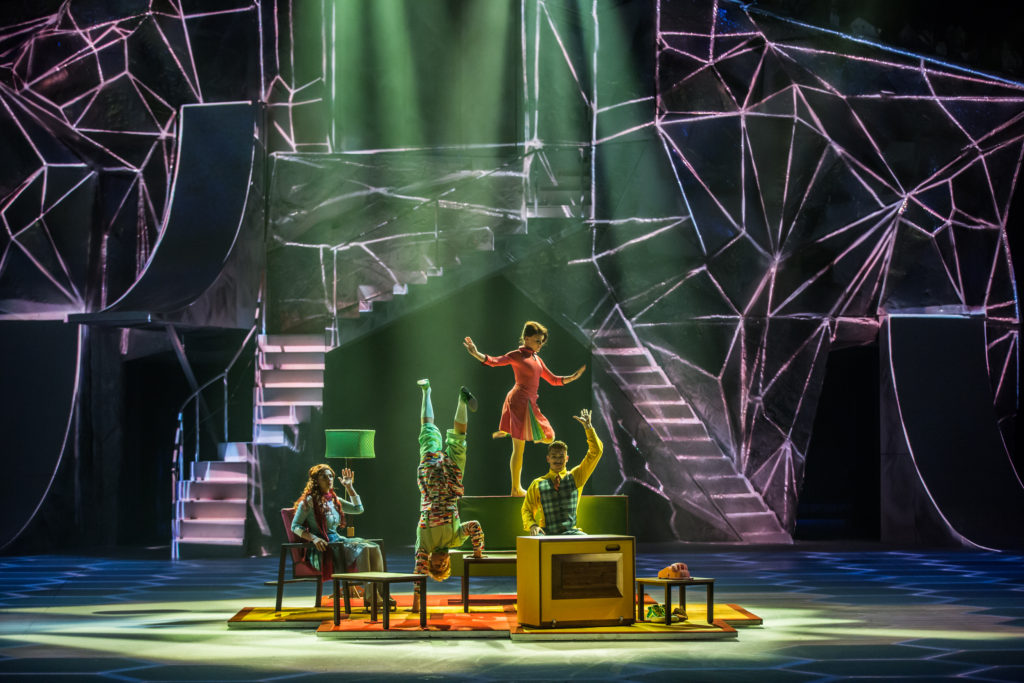 If you have a chance to catch one of the shows this week, please let us know! We'd love to hear your thoughts.
Photo credit : Matt Beard / Costumes: Marie-Chantale Vaillancourt / 2017 Cirque du Soleil