If you're a small business owner in Raleigh and you aren't taking advantage of Tech Tuesday events from Shop Local Raleigh, you're missing out on a free education.
Tech Tuesday is a once a month event on the third Tuesday of each month. This is a free workshop for Shop Local Raleigh members with monthly guest experts. Topics are relevant to small business ownership and range from discussions on time management to tax preparation.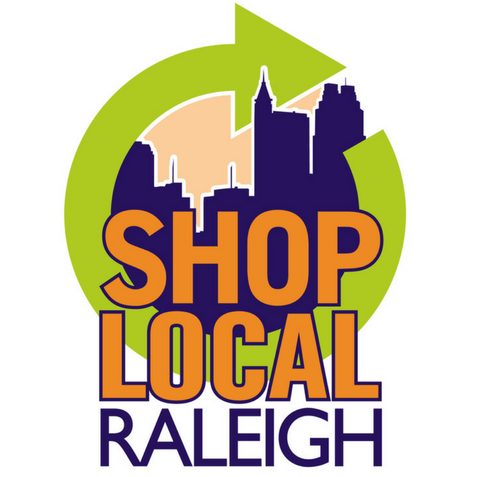 Tech Tuesday 2019 Topics
At this morning's workshop, we learned all about small business tax preparation and some of the new laws in effect for this year. There was time for Q&A and networking at the end of the class. Next month, the speaker will cover SMS messaging and how to use text messaging to grow your business.
Make room in your schedule for Tech Tuesdays each month in 2019. The workshop starts at 9am and runs for a little over an hour. It's well worth your time! The below schedule is current as of today, but be sure to check on Shop Local Raleigh for any updates or changes.
You can also click the star next to interested for the dates you want on the Facebook event page and you'll get a reminder when it's close to that date.
2019 Tech Tuesday Dates
January – Getting Organized
February 19th – Small Business Taxes
March 19th – SMS/Text Messaging
April 16th – Understand the Online Shopper
May 21st – Financial Planning
June 18th – TBD
July 16th – Instagram 101
August 20th – TBD
September 17th – TBD
October 15th – TBD
November – TBD
December – TBD
Running a business can be a lonely and often overwhelming experience. We love that there are free and low cost resources like Tech Tuesday to help bring our community together so we can support each other.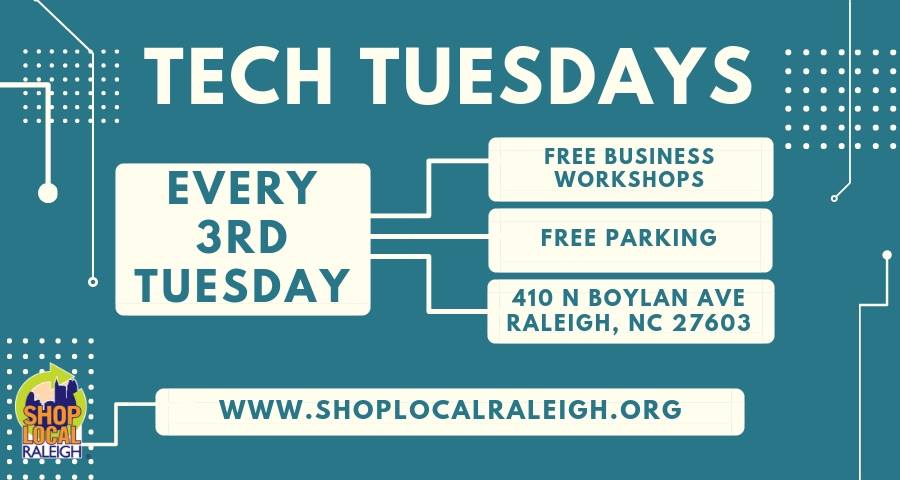 Tech Tuesday workshops meet from 9am-10:15am on the 3rd Tuesday of each month. Workshops are located at 410 N Boylan Ave, Raleigh, NC 27603.
If you want to know more about Shop Local Raleigh and how to become a member, be sure to head over to the information page and join!