There's something new every time we visit Downtown Raleigh. This week, the buzz is about long-awaited Morgan Street Food Hall & Market loaded with customers in its first week of business at the corner of Morgan and West Street near Raleigh Union Station.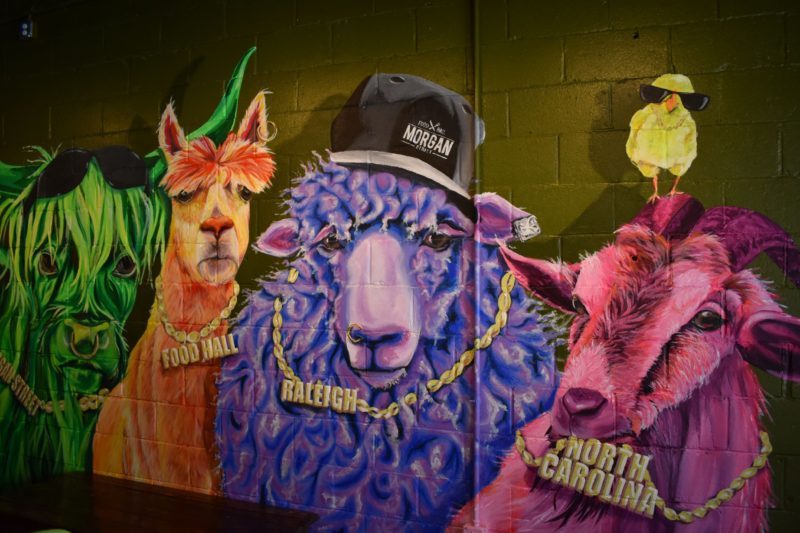 Morgan Street Food Hall is another in a growing list of spaces that are breathing new life into the area. It's a welcome addition to Raleigh's Warehouse District on the heels of Amtrak's Raleigh Union Station last month. If you're looking for something fun to do this weekend, come hungry and plan to stay a while!
What is Morgan Street Food Hall?
Morgan Street Food Hall & Market is a food court, market, meeting space and bar all under one roof. Each vendor has their own booth so if you want to order from more than one location, you'll need to hop around a bit, which is part of the fun!
The food hall was packed this week during the lunch hour and it provides a fun atmosphere for locals on their lunch break, students and travelers just passing through with so many cuisine options it's hard to choose.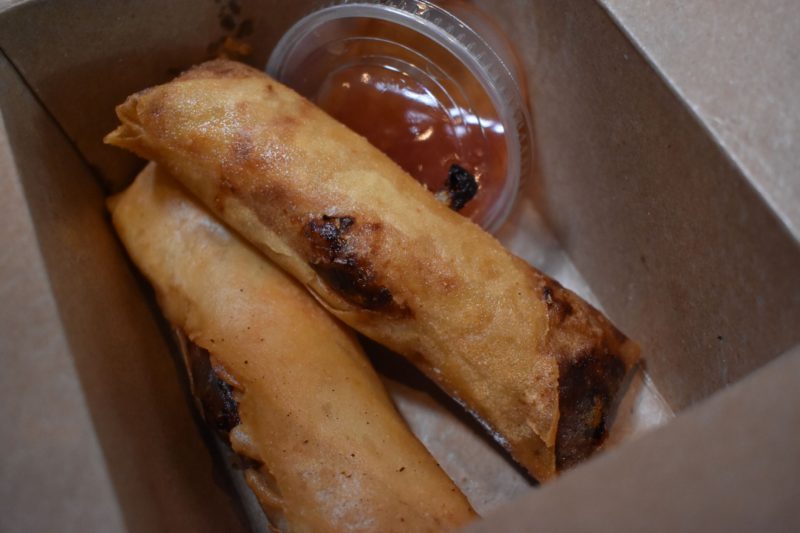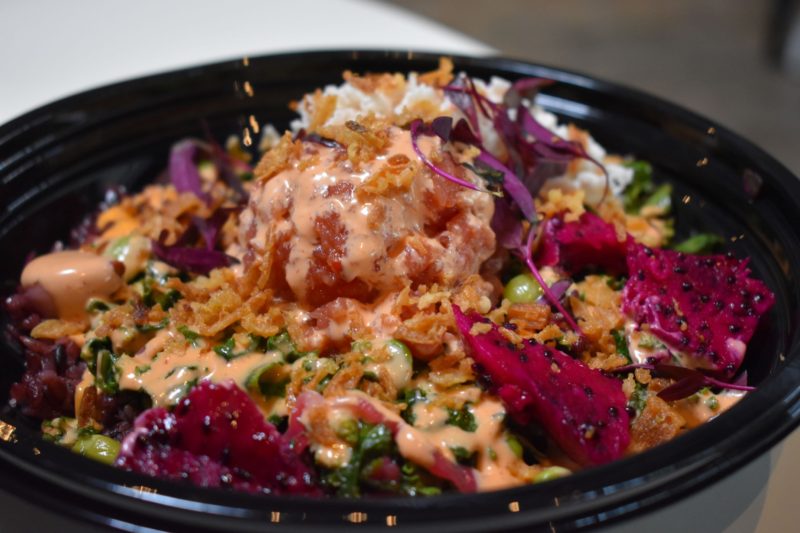 Poke' Bowl and Eggrolls from The Bowls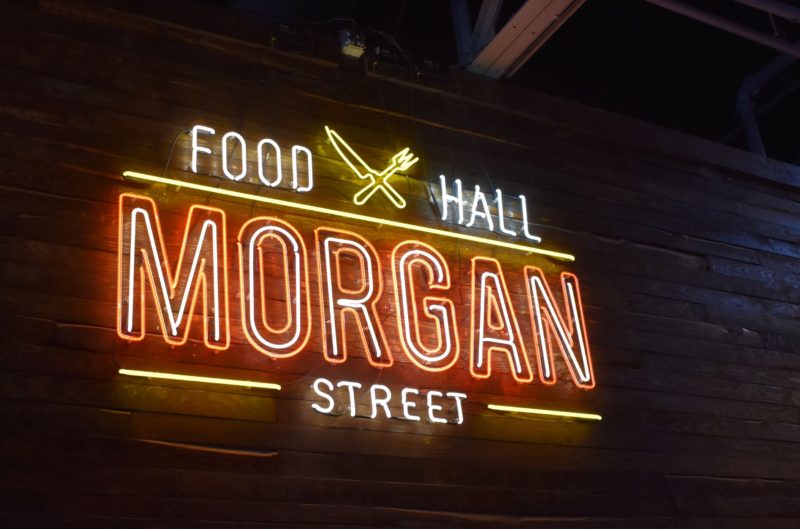 Food vendors like Makus Empanadas, The Bowls, Cow Bar, and Cousins Maine Lobster are only a few dining options available. The hard part will be deciding where to eat!
But make sure you leave room for dessert. The Rolls will prepare your custom rolled ice cream right in front of you or grab a slice of chocolate-dipped cheesecake from Cocoa Forte to share with a friend.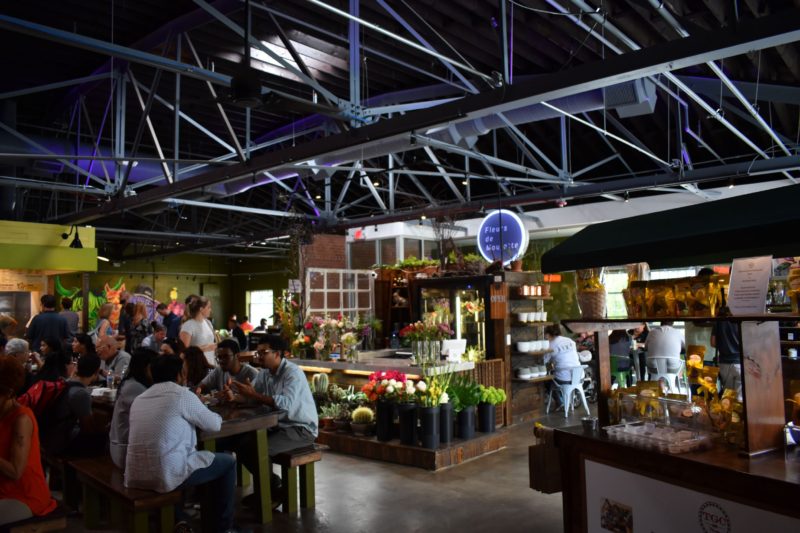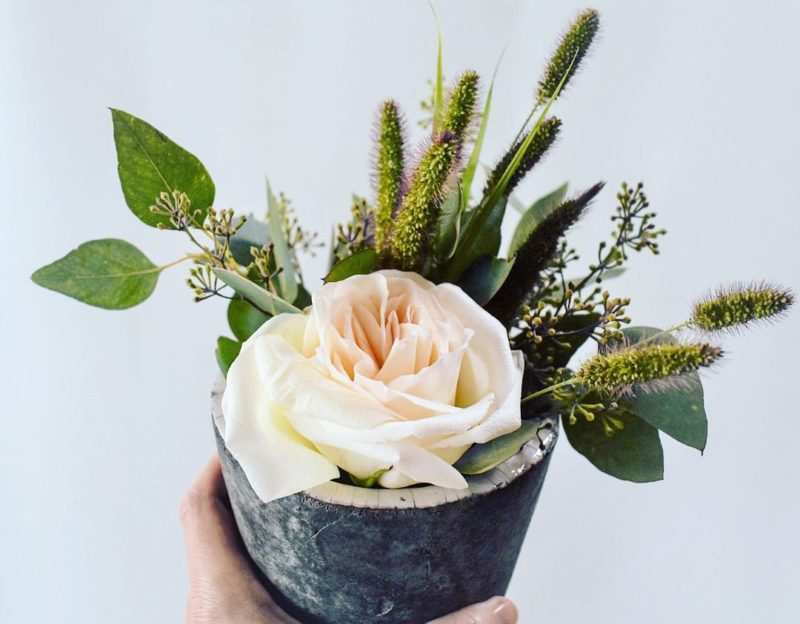 Market items currently include dipped berries and desserts, candles, gifts and flower arrangements. You can also sit and enjoy a beer at the indoor/outdoor bar in the center of the space.
Retail vendors are throughout the spaces so feel free to wander around while you decide. There is something around nearly every corner so come ready to explore.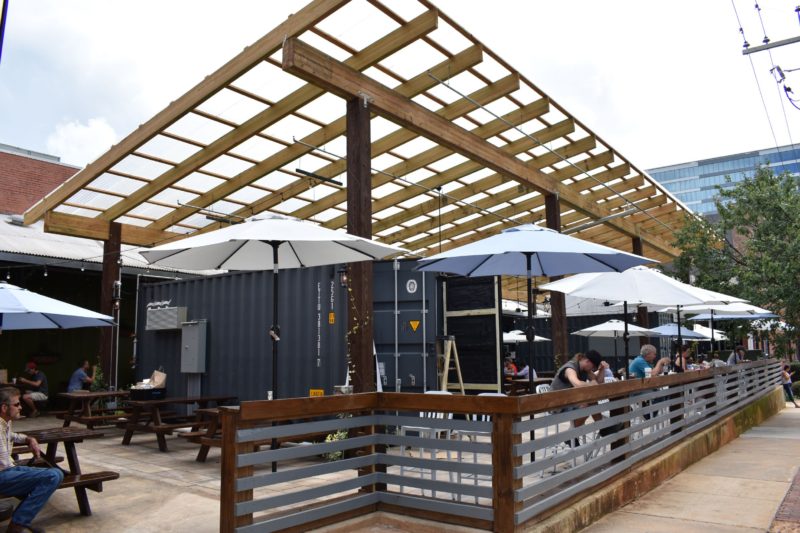 Morgan Street Food Hall is open Sunday-Wednesdays from 7am-10pm and Thursday-Saturday from 7am-2pm. It is located at 411 West Morgan Street in Raleigh, NC.