Another great year at the North Carolina State Fair is behind us and we are already excited for next year! We are sharing some of our favorite memories from this year's celebration and looking forward to what's in store for 2019.
NC State Fair Food
It's no secret that many of us visit the fair just for the food. This year, they really upped the tasty treat game with some fantastic new additions to the menu.
We were able to feast on Jerk Pork Wraps, Arepas, Shrimp Tacos, Rolled Ice Cream, Mac'n'Cheese in a cone, Unicorn Bacon and the list goes on!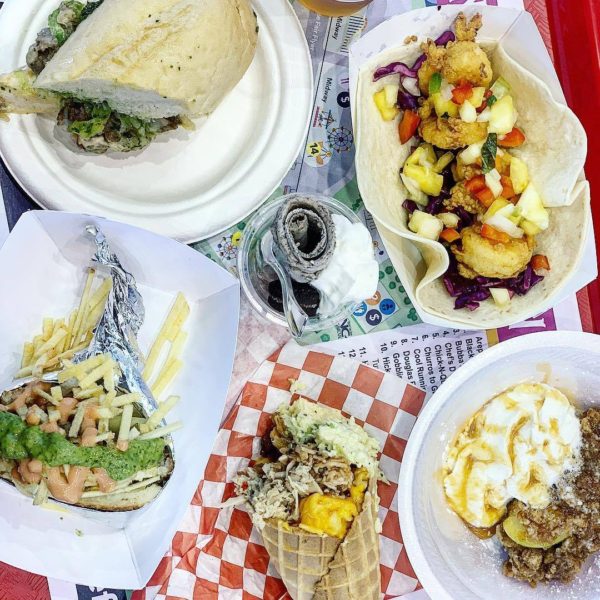 There really is nothing like walking around the fair on a cool fall day with a yummy snack in hand. Oh you're thirsty? Well I hope you had a chance to enjoy Our State Public House which offered samples of wine, cider and beer for an additional $10.
New local favorite? Durham's Durty Bull Sour Ale. Yum!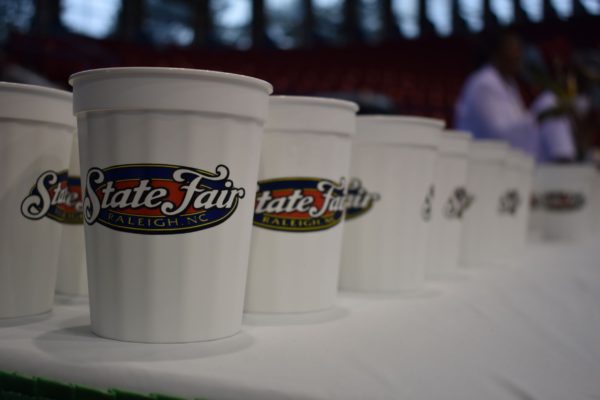 We were also super happy to find a gluten free option at Neomonde. This Beef and Lamb Shawarma was amazing. SO happy we can get one any time from this wonderful Mediterranean hot spot.
And if you missed some of this year's goodies, fear not! We're loving this round-up of fair inspired foods available at local restaurants from Visit Raleigh. Fair food forever!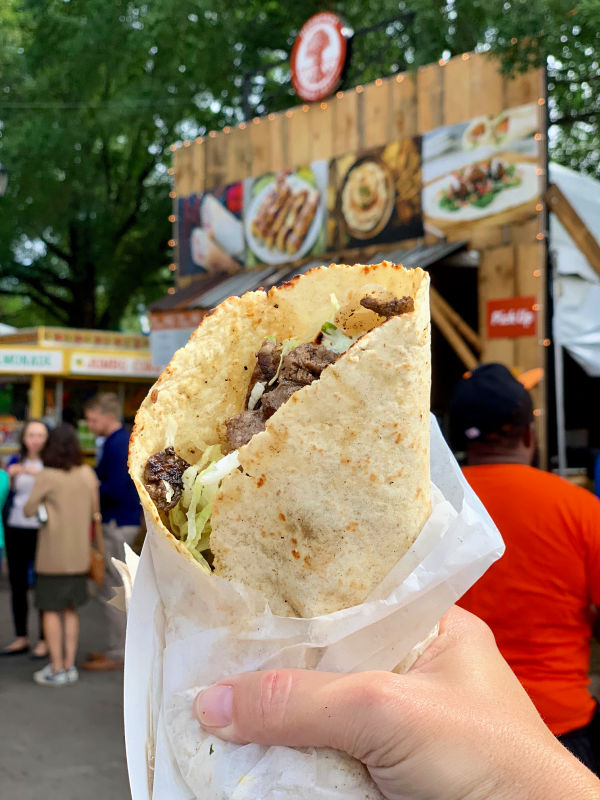 NC State Fair Rides & Games
There is something so nostalgic about making your way through the midway at the fair. The sounds of game callers luring you in to win big (and we mean big! Did you see those Pandas?), the smells of roasted corn wafting overhead, and the gears turning on nearby rides all evoke a feeling of home and family.
With a fair this big, that's no small feat!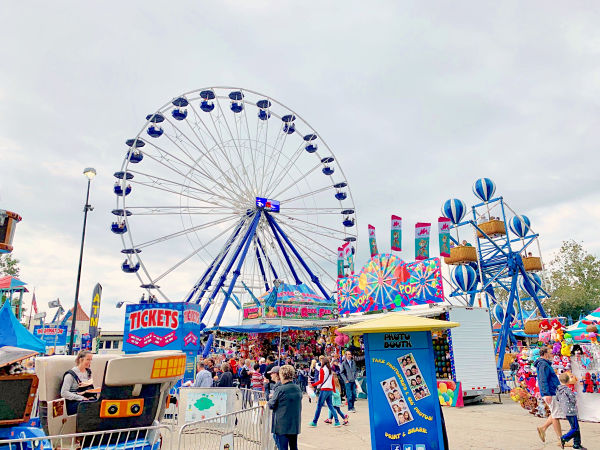 This year, on top of the delicious new eats, the N.C. State Fair welcomed six new shows and four new rides, including our personal favorite, JUMBO!
We had such a great time on the rides this year and can't wait to see what 2019 will bring.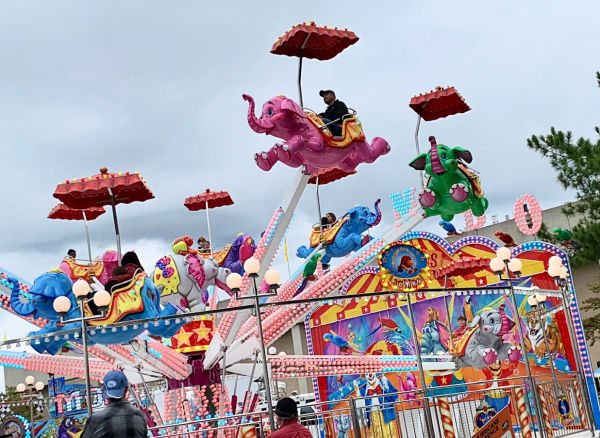 For serious thrill-seekers, we highly recommend the unlimited ride wristband. The cost of $35 on top of admission may seem pricey, but it's well worth it when you consider the fact that each ride is anywhere from 3 to 7 tickets per person.
Plus, with the wristband, you won't have to worry about keeping track of (or losing) tickets. That's a win (especially if you're a parent keeping track of several stacks).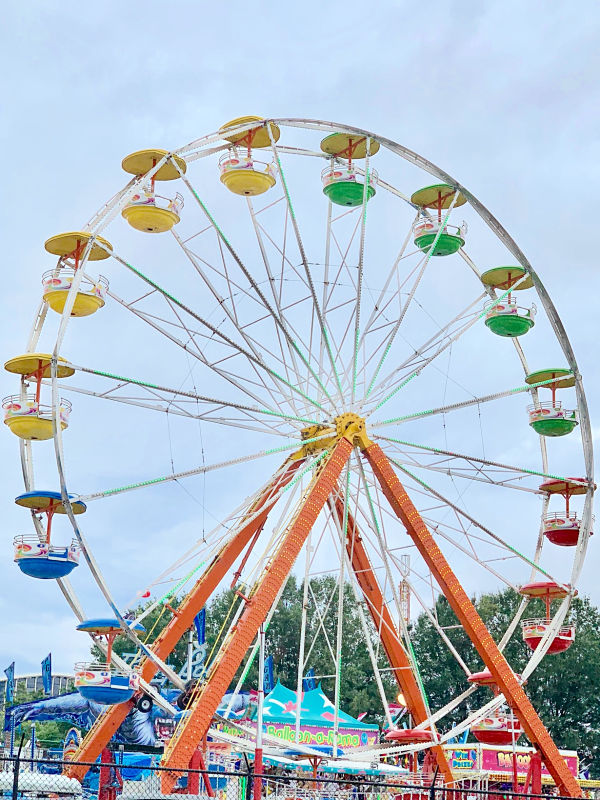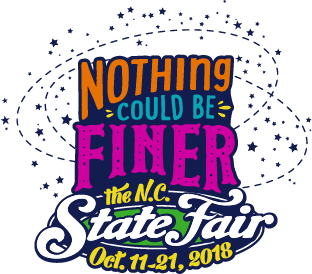 NC State Fair Exhibits
From music and competitions to artwork and flowers, there really is something interesting for everyone around every corner. You can even meet Smokey the Bear! In fact, he might even talk to you. So fun!
Kids of all ages loved seeing the giant pumpkins and prize-winning watermelons. You can learn to milk a cow, take a walk through Germ City or listen to some great live music.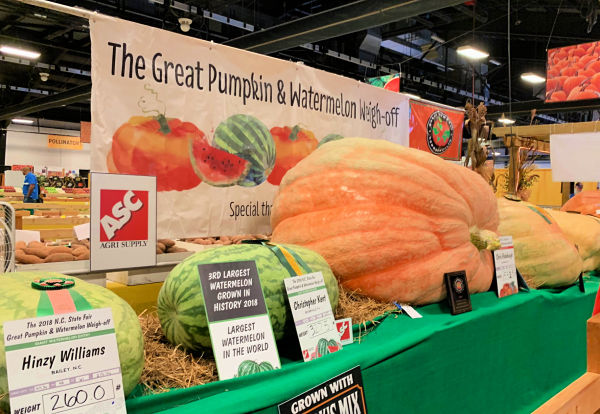 It's not hard to spend a whole day at the fair without spending a penny more than your admission ticket and have a great time. Though we don't recommend that (see FOOD)!
Check out this 2018 list of 100 Free Things to do at the NC State Fair and start thinking about how you will plan next year's visit!
2019 NC State Fair Dates
The North Carolina State Fair will return to Raleigh next fall, October 17-27, 2019! It's going to be another 11 days of fun and we can't wait! This year's event had nearly 1 million visitors and that's in spite of starting a day late due to bad weather.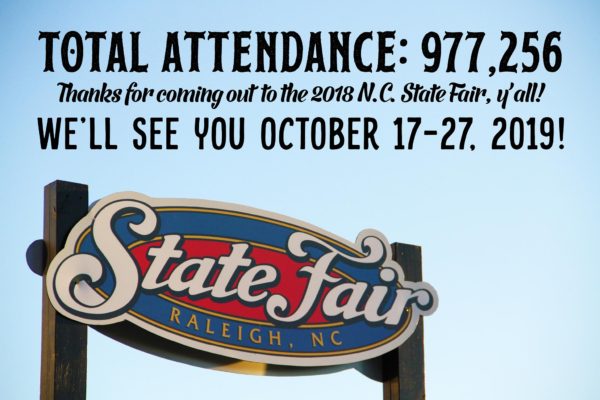 Think we can beat it in 2019?